Golden Superfood Bliss is a unique stress and sleep formulation that puts YOU back in control of your body and your hunger, even if you're over 40 and about to give up.*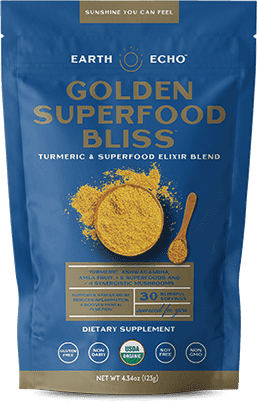 It's my unique blend of fat-burning, craving-crushing, rejuvenation supporting ingredients which...
Curb "stress eating" at the cellular level...*
So you can still achieve a body you can love even if your life is hectic and full of unexpected surprises.
Calm frazzled nerves and support putting you in sleep mode faster...
So you can experience deeper and more rejuvenating sleep with almost no effort.*
Helps "Retrain" your cells to burn fat while you sleep...*
So you can still LOOK and FEEL your best without starving yourself, or giving up your favorite foods.

And it gives you the ability to...
Boost your metabolism
Combat cravings for salty snacks and junk food, so you eat fewer calories without even thinking about it...
Help balance your hunger so you won't be tempted to eat when you're not hungry...
Promote lower stress signals and decrease cortisol to help your body manage weight...
Combat occasional anxiety and "stress eating"...*
And it works like crazy!
Here's What Others Are Saying About It...

Brooke L.
I love experimenting with coffee drinks and lattes at home and as a Full Time college student and Youth Ministry Intern, finding something that's also healthy AND helps me to relieve stress is a bonus. Golden Superfood Bliss is delish!

Kyle K.
My first sip of Golden Superfood Bliss blew me away. It had a perfect balance of sweet, earthy, sharp tones. The perfectly balances taste was made even better with how balanced it made me feel! I felt a state of calm wash over me like the warm hug of a loved one. This instantly became a part of my nightly routine keeping me from the late night stress snacks and improving my sleep. My pantry will never be left without it!

Andy S.
Golden Superfood Bliss is delicious! I drink it before bed with a pinch of cinnamon and it really seems to help me sleep - I'm hooked!

Rita Boggs
I am soooo TOTALLY loving the Golden Bliss.... it just looks richer and tastes richer and fuller! When you look in the bag the texture is just crazy fresh and rich looking... A richer deeper Golden color. I also love the fact that it has extra super foods in it's an ABSOLUTE GAME CHANGER!!!

Janis Cameron
I love adding 1/2 cup vanilla almond milk then a little hot water. I love drinking this elixir.in the morning before I meditate. It makes me feel very relaxed but focused. The taste is like a delicious rich ginger vanilla latte. My taste buds are so happy!

Julie Statham
I have fallen in love with this new Golden Superfood Bliss... Added to my organic coffee during the day or mixed with a cup of Cacao Bliss... It has made a huge difference in my sleep and relaxation. One cup at bedtime with 4 Oz. of hot water and I sleep like a baby!!*
Kristal Murren
My Golden Superfood Bliss feels like a warm hug before bed! Just a small scoop in warm almond milk, froth, and enjoy! It tastes like delicious, warm gingerbread in a mug!

Anita Tushaj
I love Golden Superfood Bliss because I never had anything make me feel at peace and relaxed in seconds of taking a few sips of it, it's incredible amazing how this product calms your mind and body. Another amazing benefit I get from this delicious healthy superfood is that it really works with cravings , I never thought that there would be something that will shut off your cravings like the Golden Superfood Bliss does and on top of everything I am getting better sleep every night as well! I strongly recommend this product and it is my new best friend!

Lisa Beck
I absolutely loved the new Golden Superfood Bliss - it does relax me and fulfills my craving for something sweet- it's a treat I look forward to every evening with no guilt and I think it's made me feel more energetic and look younger - I highly recommend this and I will continue to buy this.
So how does it do all that?
And why is it guaranteed to work?
First, let me explain...
How Golden Superfood Bliss nails your eyelids shut, puts your brain in "stand-by mode"... And gives you needed support for high quality sleep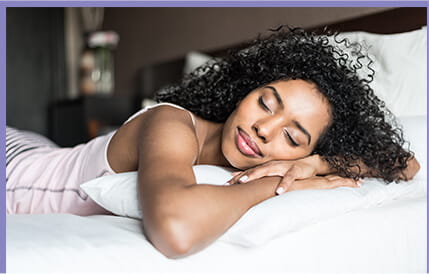 Remember all the benefits I showed you earlier about Turmeric and how it's scientifically shown to combat the impact of stress...
By helping turn off the signal in your brain that increases cravings and hunger?
As a quick reminder here are the 3 specific ways it can help you sleep better and burn more fat...
Support to lower 2-AG - This helps you control hunger and cravings by increasing Nerve Growth Factor...
Combats occasional anxiety - So you can wind down at the end of a long stressful day and fall asleep faster...
Supports a healthy inflammatory response and balances hormones - So the body instinctively wants to burn more fat, and soothe sore joints after exercise...*
You'll be excited to know that...
Golden Superfood Bliss contains just the right amount of Turmeric...
And just the right dose of black pepper.
So not only does it relax your mind and get you sleeping like a baby...
It's engineered to maximize your results by increasing the "bioavailability" of its Turmeric by up to 2,000%... *
Plus, we added 7 additional ingredients to cripple hunger and cravings even more...
As I mentioned, I spent YEARS figuring out the exact perfect formula to make this the best-tasting, most potent, most refreshing solution on the market.
In fact I personally went to the manufacturing facility to ensure they created it exactly as I asked them to so they didn't miss a single step.
The "secret sauce" for Golden Superfood Bliss lies in the unique combination of ingredients that help you burn fat and combat occasional emotional eating...*
While enjoying the most mouthwatering bedtime tonic you've ever experienced.
These fat-reducing ingredients include...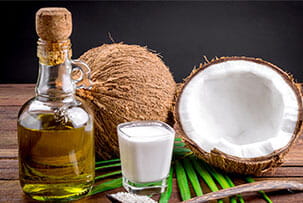 Coconut milk and MCT oil - To stimulate weight loss by "retraining" the body to burn more calories, and help you feel full longer...*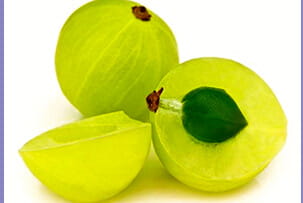 Amla Fruit - Which helps reduce fat by keeping you full longer and helps you optimize carbohydrate metabolism...*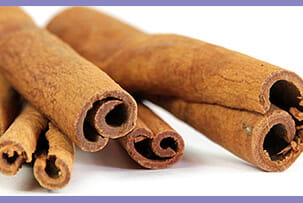 Cinnamon Bark - Which lowers hunger and increases fat loss by combatting the "hunger hormone" ghrelin and the digestive enzymes that break down carbs...*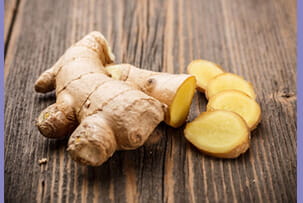 Ginger root - To reduce your appetite, help you feel fuller longer, and boost your metabolism by accelerating digestion...*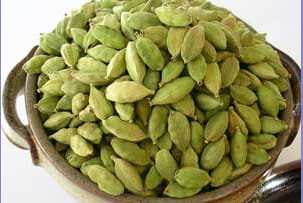 Cardamom - fights occasional anxiety and temporary, exercise related inflammation by combating CRF, a hormone that contributes to increased estrogen levels, weight gain, and diminished libido.*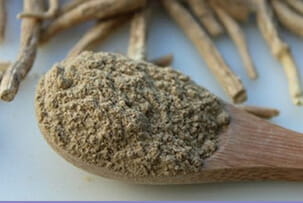 Ashwagandha - To help balance stress and reduce cortisol by up to 28%. Plus, one study showed that it actually helps you fall asleep when used regularly...*
Finally, we added the "God of Fungi" and 3 other stress-fighting Ancient medicinal mushrooms To support a healthy inflammatory response, kill anxiety, and boost fat loss support*
As you can see, we're 100% committed to helping people live their best life.
So when other companies are looking for ways to reduce ingredients and trim costs...
We're looking for ways to give you the best possible experience, even if that means dipping into our pocket to add a few extra ingredients.
That's why we added these 4 mushrooms...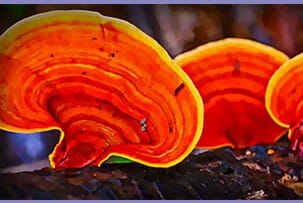 Reishi (God of Fungi) - To support a healthy inflammatory response by working as an antioxidant which helps shield the body from oxidative stress and promoting healthy gut tissue…*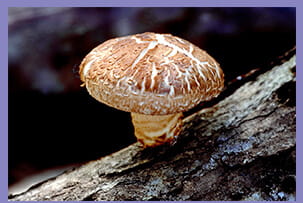 Shiitake - To support a boost in fat loss by increasing satiety, reducing food intake, and delaying nutrient absorption. Plus, it helps boost the immune system...*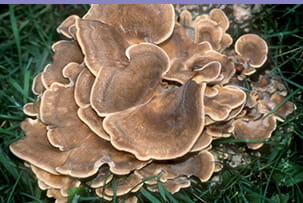 Maitake - To maximize the fat burning results from Shiitake mushrooms. One study from the University of Louisville revealed that Shiitake and Maitake were even stronger when combined...*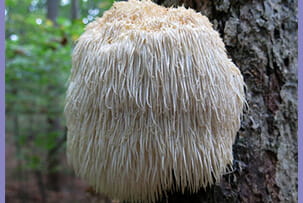 Lion's Mane - To support increased nerve growth factor and curb 2-AG. So you're not reaching for food and snacks when you're not hungry...*
The truth is, all this is required if you want to support better fat-burning results while you sleep...*
In one easy-to-use product that simply works.
Unfortunately...
It's Not Easy Getting Your Hands
On Golden Superfood Bliss...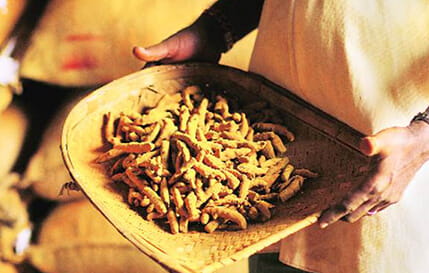 Since we have such a variety of ingredients, we must work with suppliers from all over the world...
And it's a juggling act to keep everything coordinated so you're getting the EXACT nutrients in the EXACT amounts...
Oftentimes waiting on one single ingredient can set back our manufacturing schedule for several months.
On top of that is the fact that we're selling Golden Superfood Bliss far faster than we ever thought possible...
Our new customers are re-ordering more than we ever thought after they're seeing incredible results...
And they're telling their friends, making it go viral!
It's SUCH a good problem to have...
But as demand increases for Golden Superfood Bliss...
It puts even more strain on production...
Which means Golden Superfood Bliss
is at constant risk of selling out...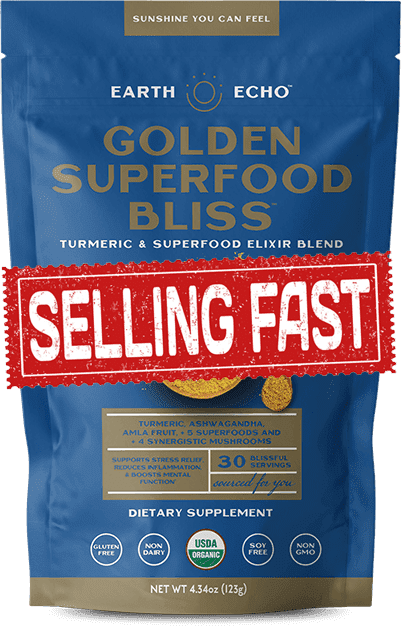 That's because we have many different ingredients, which come from all over the world.
By the time we coordinate with all the different suppliers to ensure you're getting the EXACT right ingredients in the EXACT right amounts...
It can take several months to complete each batch of Golden Superfood Bliss.
But I have good news!
Recently, my manufacturer asked if I wanted to increase our order size.
And since I love helping people...
I jumped at the chance to stock up on more products.
So not only do we have Golden Superfood Bliss in stock...
But I'm giving YOU a special opportunity to save...
By giving you One Free Pouch when you order on this page Today!
But before I explain how to get your hands on Golden Superfood Bliss, I first need to explain...